The acc should rebound after a down year with a ton of talent returning in 2020-21
It's that time of the year again. The NBA draft decisions have been made and the list has been compiled. Today is the first day of the ACCBR top 25 returning players in the ACC. It will be a released differently this year as I'll release five at a time instead of one at a time. This feels like a more efficient system. After the five parts are released, I will release the preseason predictions, teams, and awards. Let's start with numbers 25-21.
25-Jalen Cone-Guard-Virginia Tech
You could make an argument that Cone should be much higher on the list. From a potential standpoint, I may even agree with you. One thing that we can probably all agree on is that he will be one of, if not the best shooter in the conference this season. The 5'10 guard led all freshman in the country with a 45.7% shooting percentage from distance last season (min 125 attempts).
24-manny bates-center-north carolina state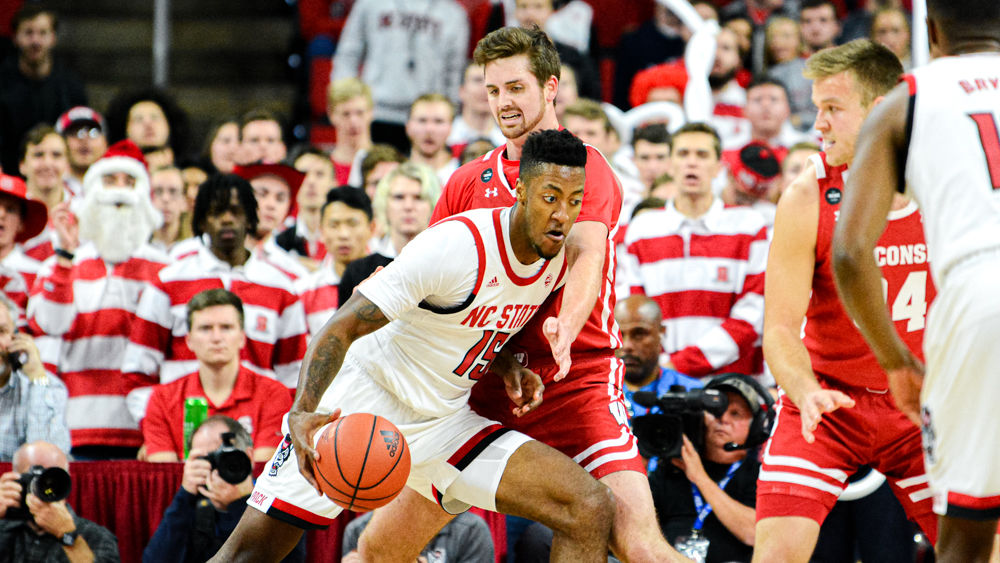 Bates returned from a shoulder injury to become one of the most dominant defensive forces in the nation last season. The redshirt freshman led the ACC in blocked shots despite averaging just 18 minutes per game. He was one of only two freshmen in the entire nation to eclipse the 80 block mark along with Joshua Morgan of Cal-State Long Beach. The kicker is that Bates had three more blocked shots in three fewer games played and 311 fewer minutes played.
23-Isaiah wong-guard-miami (fl)
Anyone who reads this site or listens to the show knows that I love Isaiah Wong's game. The slithery 6'3″ sophomore averaged 7.7 points, 3 rebounds, and an assist per game last season. However, over his final 13 games Wong really turned it on, averaging 14.2 points, 4.7 rebounds, 1.6 assists, and shot 39.5% from behind the three-point line. The 'Canes' offense is going to pick and roll teams to death this season with Wong and senior point guard Chris Lykes.
22-M.J. Walker-wing-florida state
I know, I have been talking about this guy for years. The truth is, I still like his game and he was better last season than some want to give him credit for. He may not be the all-around stud I once thought he'd be but he has become a pretty reliable corner triple threat for Coach Ham and the 'Noles. Last season, Walker averaged double figures for the first time in his career at 10.6 and shot 36% from deep. With the departure of backcourt mates Devin Vassell and Trent Forrest, Walker will have the opportunity to step up even more this season.
21-david johnson-pg-Louisville
Johnson is easily the most popular choice for a breakout in the ACC. The 6'5 point guard put his skills on display in mid January when he led the Cardinals to a win over Duke at Cameron posting 19 points, 7 assists, 4 rebounds, 3 steals, and 2 blocks. With Darius Perry and Lamar Kimble both having moved on, this is now Johnson's team to run and he has all the makings of a star.