Last season, I released a top 25 returning players list for the league. The reason for this list being separate from the freshman list is that instead of me giving you 25 players to watch, I give you 40.
So why not just release a top 40 list? Well, I am not comfortable with ranking Armando Bacot on the same piece as Mamadi Diakite before Bacot has ever played a game at the collegiate level. It feels more like guess work than an informed ranking.
Before we get started with this season's pre-list…list, let's take the opportunity to put last year's to rest and hopefully never speak of it ever again. Temple Gibbs in the top 5? Tyus Battle ahead of De'Andre Hunter? Oshae Brissett ahead of Cameron Johnson? Oh hey! Remember when UVA fans gave me a bunch of grief over having Johnson ahead of Kyle Guy? Even a broken clock is correct twice a day, I guess. Before all you yahoo, wahoo lunatics get on me again, Johnson averaged more points, rebounds, assists, and shot it better from deep than Guy.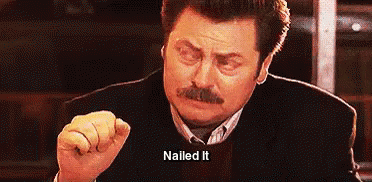 Anyway, VJ King ahead of Chris Lykes last year. Yeah, let's throw some dirt on that atrocity.
So let's do a list before we get to the list. Lists are fun, they piss people off, which is fun for me, and in the end, it's really all about me.
To get to the actual top 25, I came up with a list of about 40, and then pared it down. Numbers 36-40 never really had a shot so we aren't going to mention them, here are the ten that were absolutely considered, but I couldn't quite get there.
– Devin Vassell-Sophomore, Florida State: A popular choice among pundits, Vassell is either on the verge of a predictably productive season, or a disappointing failure of one. My money is on the former, but you never really know. Expect him to be on the big list in roughly 12 months. The 6'5 guard can shoot it, finish in the lane, and play defense. His ascension is not a matter of if, but when.
– Rechon "Leaky" Black-Sophomore, UNC: While Black is admittedly one of my favorite returning players in the league, I am not ready to call him one of the best quite yet. His efficiency numbers and raw ability are fantastic, but the sample size was far too small to include him in the top 25.
– Jalen Carey-Sophomore, Syracuse: Carey is a guy that I am pretty high on, a point illustrated by his inclusion in my Breakout 8 piece. His numbers weren't very impressive and he was terrible from behind the arc, but I think his ceiling is incredibly high. That belief is accompanied by the fact that his floor may also be incredible low. His lack of production last season didn't warrant a spot on the big list, but he is definitely on my radar.
– Braxton Key-Senior, Virginia: I like Key's all around game, especially his defense and rebounding, but I would love to see him get back to being that double digit scorer he was at Alabama. He will most likely be the key cog to Virginia being the top 25 group that people are anticipating.
– Chaundee Brown, Junior, Wake Forest: I have been a Brown fan since his senior year of High School. So far, the high end potential has yet to fully materialize. He took a nice step forward last season in terms of points per game and rebounding, but his shooting percentages and defense remain weak points. I still like him as a talent, but I wonder about Wake Forest's ability to develop him at this point.
-Jay Huff, Junior (RS), Virginia: Huff has been on a some kind of list for me since his freshman season. Last year, he was able to showcase his shooting ability a little bit, while dispelling some of the beliefs that he was a weak defender. He has made strides, but hasn't been consistent enough to make the top 25.
– DJ Vasilijevic, Senior, Miami (FL): The sniper from Australia is one of the best marksman in the ACC with a career mark of 37.5% from behind the arc. His defense and his three point shooting in conference play last season keep him outside the top 25, but make no mistake, he will be an impact player during the 2019-20 ACC season.
– Kihei Clark, Sophomore, Virginia: Despite what some may think, I am a Kihei Clark guy. In fact, I believe that I may have led the charge supporting him early on last season. That said, I don't expect him to be a double digit scorer. I expect him to take care of the ball, put his teammates in position to be successful, and defend.
– Steven Enoch, Senior (RS), Louisville: Somehow, Enoch is often overlooked. The transfer from UConn had a coming out party in his first season as a Cardinal, averaging 9.4 points and 5.2 rebounds. He also showed an ability to stretch the floor a bit, connecting on 14 triples. Minutes for Enoch made me hesitant about putting him on the list. However, he is one of the reasons that I am so high on the Cardinals in 2019-20.
– Rex Pflueger, Senior (RS), Notre Dame: The Rex-factor is back for a fifth year after tearing his ACL last season. It was a rocky 2018-19 season for Pflueger both on and off the court. Hopefully he and his family are healthy and he can focus on the joy of basketball. When he is right, he is the premier glue guy in the ACC.
So there you have it, in no particular order. The actual top 25 will begin on 9/3 as we all return from Labor Day weekend festivities. They will be released, one player, per day, for 25 days. Hopefully consecutively. I hope you all enjoy it.