I like the idea of establishing off-season consistencies with my readers. Last year, I published a list titled "The Freshmen 15", where I listed and commented on the top 15 incoming ACC freshmen. I just took a look back and, yowzah. The RJ Barrett write up was awful, I commented that Tre' Jones was a better shooter than his predecessor and I even had Zion Williamson ranked #7 on the list.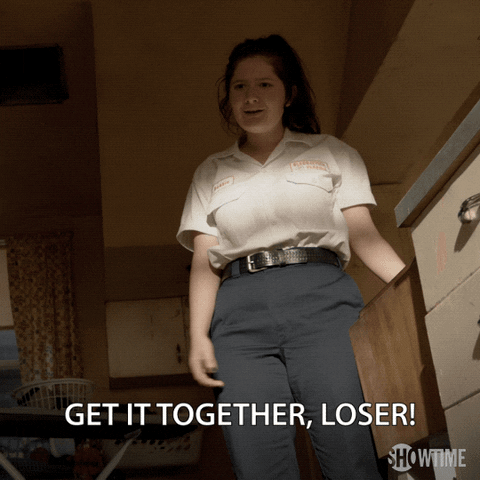 This year, I am going to do better. Live and learn, that's somebody's motto. I am sure I've heard it before.
It is not only a players rating or talent that needs to be taken into account when making this list. Opportunity, coaching and system all need to be considered when deciding one's effectiveness.
This year I'm going to just be smart instead of clever. So here they are, the top 15 incoming ACC freshman.
Cole Anthony-UNC:

The first one is the easiest one. Of course, that is also what I thought last year. Anthony is, in my opinion, the best player in the 2019 recruiting class and I am not sure it's all that close. He is going to have the ball in his hands from Day 1 and will be the number one offensive option for the Tar Heels. In my opinion Anthony is right there with Jordan Nwora as the early ACC Player of the Year favorites as well. There has been some question of his stroke from deep, but I don't think it will be a huge issue. This is a 6'3 point guard who likes to get downhill, absorb contact and finish at the rim. He also loves to shoot gaps on the defensive end and finish with highlight reel worthy throw downs. Cole Anthony is must see TV this fall and winter.

Matthew Hurt-Duke:

In a recent article I did for Busting Brackets I talked about how great Jay Williams was at Duke. Hurt reminds me of a player that came in with J-Will. That player is Mike Dunleavy Jr. If you only saw MDJr play in the NBA you missed out. He was amazing in college, and I think Hurt plays just like him. He is agile enough to go the rim and finish around people or through a little contact. He has a jumper that he just kind of flips at the rim that is very pure looking and he is also 6'10 so he is going to pull some opposing bigs away from the hoop opening up lanes for his teammates. I do wonder about his ball handling, but I think he is a going to be a knock down shooter and will lead Duke in scoring this season.

Vernon Carey-Duke:

Staying on the Blue Devil's train, there was yet another member of that fantastic 1999 recruiting class: Carlos Boozer. While Duke is often seen as a team that will just numb you with three point shooting, Coach K has also shown he knows how to use back to the basket big men over the years. Laettner, Boozer, Brand, Sheldon Williams, Amile Jefferson and 47 Plumlee brothers have all succeeded under K. That Boozer, Brand and Williams type is where Carey falls in. The big, burly center will more than likely be the beneficiary of a four out offense this year and teams will be forced to choose whether to double off of one of Duke's shooters (Tre' Jones the likely candidate) or guard him one on one (unlikely route to success). Of course, if Jones has been able to find his stroke this off-season, that is going to make defending this Duke team that much more difficult.

Samuell Williamson-Louisville:

Smooth as silk. Williamson has the prettiest jumper in the 2019 ACC freshmen class. It is as pure as the driven snow. At 6'6 180 lbs, the Louisville guard will be able to shoot over people on the wing as well as finish at the hoop. He is a little on the slender side, but that tends to worry me less and less these days. These kids know how to play and these coaches know how to put them in position to succeed. I expect Williamson to start alongside Fresh Kimble in the Cardinals back-court.

Patrick Williams-FSU:

This one feels like a bit of a gamble. On the one hand, Williams is a tremendous finisher, shot blocker and windex man. On the other, I am not sure about that jump shot. It is a bit slow and a bit low. For instance, watch Samuell Williamson shoot and then watch Patrick Williams shoot. If the latter could adopt the former's form effectively, he'd be unstoppable. Even with that question mark there is little doubt in my mind that Williams can't slide right into the spot vacated by Terance Mann, who was really good as a college player in that FSU system despite a career 3pt % under 33%.

Wendell Moore-Duke:

I said earlier that Matthew Hurt would lead Duke in scoring this year. If Hurt doesn't, I think Moore will. Moore is a swiss army knife type player that fans in Durham will no doubt fall in love with. He will play primarily on the perimeter, but if the opportunity presents itself, he will take a small defender to the block and finish over, around or through them. If I had to question one thing it would be his desire on defense, but that could be unfounded. He reminds me of current Duke assistant coach Chris Carrawell, which is bad news for the rest of the ACC.

Armando Bacot-UNC:

Currently UNC's most vocal recruiter on Twitter, Bacot is a big man who is more traditional in the UNC offense than what we have seen in the past couple of years. While Luke Maye was certainly a good player, his skill set forced Coach Roy Williams to change his style a bit. With Bacot almost certainly moving into the starting frontcourt alongside Garrison Brooks, you are going to see Williams get back to his wheelhouse. I am not all that sure of the impact Bacot will have at the offensive end, but he will be an effective glass eater and rim protector immediately.

Casey Morsell-Virginia:

The quintessential Virginia recruit. He can play either guard spot, he can defend, and he can shoot. Morsell has the polish of a much older player and will definitely be a Wahoo fan favorite as soon as he steps on the court. While expectations may be a bit high considering what Virginia needs to replace, Morsell is a player that I expect to be very impactful as a freshman in the ACC.

Isaiah Wong-Miami:

After not bringing in a freshman recruit in the 2018 cycle, Miami brings in a nice class in 2019 headlined by Wong. The 6'2 combo guard is a little slender, but the way he almost slithers through defenses on his way to the rim is quite unique. He is closest thing to a ninja that you will find in this class. He runs the break with his head up and really likes to push the ball ahead. I think he may start next to Chris Lykes and DJV , but I can't be sure.

Cassius Stanley-Duke:

The fourth Dukie on the list. Ya'll wonder why people are sick of you. Stanley was a bit of a late bloomer, but shows tremendous pace and poise on the court. While his game is loud, he seems to have a "get it done and get back" demeanor to him. A ridiculous athlete, Stanley is going to find himself to be a regular on all college basketball highlight shows. He is not just a dunk machine though, he can get it done from anywhere on the court.

Aidan Igiehon-Louisville:

"The Irish Hulk" is just that. A 6'10 glass eater chiseled out of stone, Igiehon would be higher on the list if I thought he was going to be on the floor more. With Steven Enoch returning and Malik Williams looking like a breakout candidate, the Cardinals are loaded in the front court. When Igiehon is on the floor try not to be distracted by the rims shaking in fear.

Balsa Koprivica-FSU:

Another 7-footer for Leonard Hamilton, but this one is a little different. While some of Hamilton's previous big guys have been a bit stiff, Balsa is incredibly skilled. He moves well and even has a little bit of handle. He was rated as high as #3 in the 2019 class at one point and was thought to be a sure fire "one and done." I am not sure that is currently the case, but he will be a big time contributor for the 'Noles from jump street.

Quincy Guerrier-Syracuse:

One of my favorite incoming ACC players is Guerrier. The 6'8 Canadian born forward has a college ready body and poised to be in the Orange starting lineup from the start of the season. He can play with his back to the basket and he can step away and shoot it. How he was not ranked higher in the class I will never know.

Karim Coulibaly-Pitt:

The player ranked outside the top 100 that I am looking forward to seeing the most is Coulibaly. Karim just finished up being a huge cog in the Mali U19 team that made an unexpected run to the championship before losing to the U.S. He averaged 13.1 points and 6.9 rebounds in the event and really made a name for himself. He will receive a ton of run at the four spot for the Panthers this year and should be the rebounder that the program desperately needs.

Jalen Cone-Virginia Tech:

I saved the smallest guy for last. Mike Young did a fantastic job keeping Cone interested in Virginia Tech after Buzz Williams bolted for Texas A&M. Cone leads a nice 2019 haul for Young and will probably start for the Hokies from the start. Quick as a hiccup, Cone will get plenty of run and will need to learn on the job. According to Jerran Anderson , his shot from outside needs work, but after watching him play a bit I think the mechanics are there for him to be effective from outside.