By Mychal Hunter
According to reports that came about on Wednesday, Florida State will be without last years leading scorer, Phil Cofer, with a foot "injury". Not a broken foot. Not a lisfranc injury. Just an injury. He averaged 12.8 points and 5.1 rebounds per game last season. While some original reports said "indefinitely", Jeff Goodman tweeted this:
So what does this mean? A team that made the elite 8 last season just lost its leading scoring! This is horrible!!!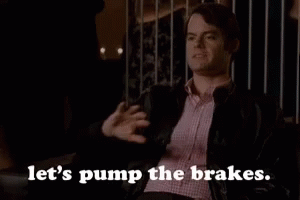 If there is a team in this league that can withstand an injury like this, it is probably Florida State. Cofer figured to play the 3 spot or the stretch 4 in this lineup and Florida State has a plethora of depth at those positions.
M.J. Walker, Terance Mann and Mfiondu Kabengele all play somewhere in those spots. Both Mann and Walker can play the deuce or the three. Kabengele can slot in at the four and maybe the three (eh)  when he is not giving JMCK a blow at the five (grow up).
Trent Forrest and PJ Savoy figure to split time at the point guard spot, but both are fully capable of playing the off guard spot as well. That gives you five good players for four spots. Add in JUCO Nate Jack and what he could potentially be, this team will be just fine.
I have yet to even discuss one of my favorite players on the roster, Wyatt Wilkes. Now, don't get me wrong, Wilkes is a pretty deep sleeper. Especially given all the talent in front of him. He appeared in only six games last season, but Leonard Hamilton likes to play a bunch of guys, for better or worse. Last season, ten players averaged 10 minutes or more per game. The easiest way to pick breakout players is to find talented kids who will receive an opportunity. Wilkes, a 6'8, 210 pound hybrid forward, can handle the ball, shoot the ball and is a fiery competitor. Given who he had to compete with in practice last season (Mann, Cofer, Walker and Angola), he may have a big jump in minutes heading his way. Or, he might be Jay Huff. I dunno, but if he blows up, I am going to chalk that one up as a win.
So, at the end of the day I think the 'Noles will still be very good. Especially in the out of conference part of the schedule. If Cofer was going to miss time in ACC play, I may feel a little differently as that is a whole different animal. I mean, it's the best basketball conference in the country. Big XII (name doesn't even make sense they have 10 teams), eat your heart out.