To wrap up the players to watch lists, I will now look at the wing scorers. These are possibly the easiest guys to predict, so I threw a deep sleeper or two in here just to see if I really know what I think I know.
Sam Hunt- NC State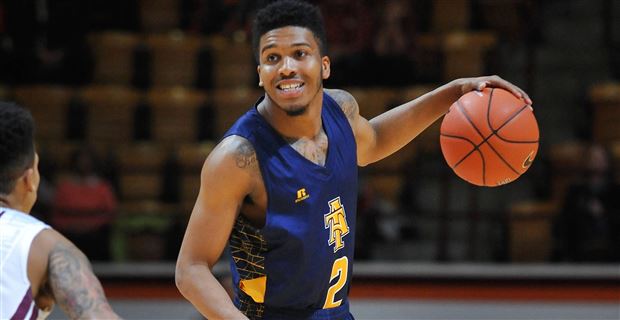 Hunt is a graduate transfer from nearby North Carolina A&T, who averaged around 13 ppg in the MEAC. We have seen time and time again some of these high scoring guards come in from lower conferences and struggle in the ACC. Why is Hunt different? In the last two seasons NC A&T has played seven games against a power 5 conference team or someone from the A-10. In those 7 games Hunter averaged over 11 ppg.  In the four games last year against Notre Dame, Georgia Tech, St. Louis and UMass, Hunt averaged 15.3 ppg. Kevin Keatts ran a pretty traditional Mid Major offense at UNCW, meaning they shot a lot of three pointers, which should accommodate Hunt just fine as he averaged almost two and a half made threes per game over the last two seasons.
Temple Gibbs- Notre  Dame
Gibbs is my pick to make the biggest jump both statistically and profile wise in the conference this year. I expect the sophomore guard to fill the void left by the graduation of VJ Beachem. Gibbs has the family pedigree and athleticism that when combined with the opportunity he is going to receive this year make this an easy prediction. If he can make a modest jump in his three point accuracy from 32% to the 36-38% area, than I expect Gibbs to possibly triple his point output. Somewhere around 13 points per game sounds reasonable before he makes this his team in 2018-19.
Curtis Haywood II- Georgia Tech
There maybe a bit of bias showing here. Haywood is my guy, and he has obviously not done anything in a game that could be used to convince any doubters. This is my long shot pick. Watch this guy shoot the ball, and then teach your kids to emulate his form. High release, perfectly square, and there is no "load up", it's all stroke. His shooting form reminds me of Preston Shumpert from Syracuse a while back. The early reports out of Atlanta this summer/fall is that "CurtGoneBad" has outplayed some veterans at times, and has been a very pleasant surprise thus far. He was also said to have played pretty well in the super secret scrimmage against Auburn this past weekend. The early impact from Haywood will be his defense and rebounding, but you don't want to give this young man any daylight from three.
VJ King- Louisville
This is another layup of a prediction. King has the ability to play up to three positions, and the athleticism to put anyone on a poster. He also shot 42% on 38 attempts from three last year as a freshman. While it is difficult to draw too much from that small of a sample size, it is an indicator that he will at least be respected as a shooter which could allow him to use his athleticism to get by defenders on the close out. David Padgett has said in interviews that he doesn't anticipate changing up much from Pitino's style of play, so expect to see some pressure defense which will allow King to get out in the open floor where you are really going to see him excel. Expect him to start at the 3 spot on the wing opposite Deng Adel, and play about 25 mpg which could put him around 12-14 ppg and 4-6 rebounds.
Oshae Brissett – Syracuse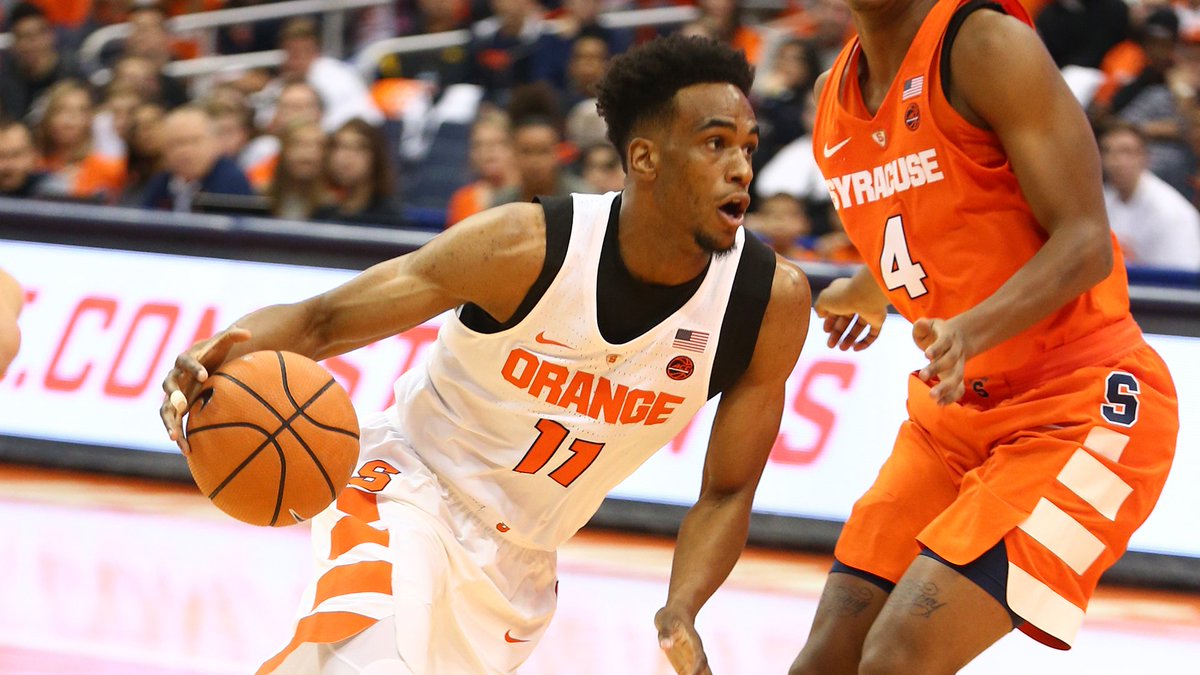 This is another long shot. I am not completely convinced he can shoot it at a high level. What I am convinced of is that he can rebound, and he has the chops to start the break immediately. He is an effortless athlete who gets off the floor with ease, who seeks and welcomes contact in the lane. His length makes him perfect for Boeheims matchup zone, and due to some roster issues he should play a ton of minutes from the start. If he can develop a consistent perimeter game he could make Syracuse a surprise team this year.
Guys who I left off the list but considered; DeAndre Hunter-UVA, Wyatt Wilkes FSU, Jared Wilson-Frame-Pitt, Brandon Robinson-UNC.