Bias. The world and everyone in it is blinded by their bias. I am actually reading UNC fans on twitter defending the actions of their university and celebrating the fact that their tax dollars supported a sham university for almost 20 years. Why? Bias. I believe that these people believe that UNC really didn't do anything wrong. I mean, it takes a special kind of person to believe that, specifically an idiot, but a special kind of idiot nonetheless. Congratulations UNC fans, everyone hates you. Everyone also hates Duke. But people hate Duke because they win. Everyone hates you because you're a bunch of cheating fucks.
I have come to respect Louisville fans in that regard. Those people can't even be found anymore. They have been cleaning those flags that used to be on their front lawns for the past three weeks. You don't even see these people in public anymore. They have all taken up whittling, or decided to tear down and re-drywall their garage or something. I have engaged a couple Cardinal fans on twitter, and it's basically "Yeah man, Pitino might have burned this fucker to the ground." He did, but I respect you for not taking to twitter and defending the man or his actions.
I am biased about the Georgia Tech Yellow Jackets. I can honestly tell you there are no paper classes at Georgia Tech, and I believe that. The Yellow Jackets are also not paying kids hundreds of thousands of dollars for commitments.
When Josh Pastner took the job in Atlanta, I'll be honest, I was not a fan of the hire, at all. In fact, in the Georgia Tech community forum that I am apart of, he was on my "Hell No" list. I was actually in the Bryce Drew camp. But, he turned out to be too fucking scared to come the ACC, so at the very least Pastner had the balls.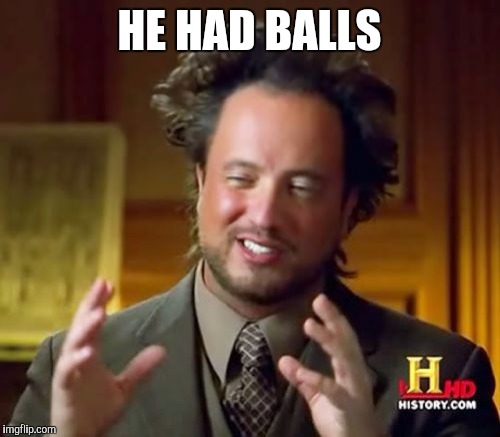 When he was first hired, he informed everyone who would listen that this would be a rebuild that would take "years." Ok, so he has balls and he's honest. Because while Brian Gregory turned around the GT program in the classroom, he ran the on court product into the fucking ground. Paul Hewitt put the program into a coffin and then tagged in Brian Gregory to bury it.
The first victory for Pastner was convincing recruit Josh Okogie to honor his commitment. Because of the late hire and the even later hire of Pastner's staff, GT was unable to get any traction in finishing the 2016 recruiting class given they only had a summer to bring kids to Atlanta. They scored a big win in September of 2016 with the commitment of Jose Alvarado, who Pastner has been quoted as saying "would rather win than breathe." Pastner has also always said he wants to follow the "Get old, stay old" template. Both Okogie and Alvarado fit that mold. Another point to address was the clear lack of shooting on the roster, so Pastner went out to Brewster Academy and pulled in late blooming wing Curtis Haywood II, who by the way, has one of the best twitter handles I have seen lately, CurtGoneBad. GT fans now affectionately refer to him as CGB. In April, Pastner landed a 6'9 power forward named Moses Wright out of Raleigh, who was also a late bloomer and went under the radar due to being home schooled and playing in a lower competition class. Wright was expected to be a redshirt by some fans (myself included) but has seemingly played his way into the rotation over the summer.
Georgia Tech was also the beneficiary of a bit of good luck. When NC State hired Kevin Keatts away from UNC-W, another late bloomer, Evan Cole, became available. Cole is a 6'9 stretch four with a lot of upside. Pastner has said that if Cole had played in the grass roots circuit he would have been much more highly regarded. Brandon Alston, a wing graduate transfer from Lehigh also joined the fray.
From the beginning Coach has said that fans would not see big time recruiting results until 2018 or possibly 2019. He has delivered on that statement in the past couple months, landing high upside Euro player Kristian Sjolund out of Houston, as well as top 80 player, a SAK point guard Michael Devoe out of Florida. The Yellow Jackets are also in the hunt for top 100 players Talen Horton Tucker and Keyontae Johnson, as well as swing man Khalid Moore out of NYC.
A complete rebuild takes time if you do it by the book, which Pastner has been described by his peers as a stickler for the rules, and I think GT is doing this rebuild the right way. This FBI investigation has made me suspicious of teams that have hired new coaches and immediately experienced a high amount of success at schools that have never recruited well in the past.
Georgia Tech is doing it the right way, while other schools are wasting tax payer money creating fake classes to keep their brainiacs eligible, or funneling shoe money to gain commitments, I will never be nervous about Georgia Tech going on probation on Josh Pastner's watch. That's my bias, and I 100% believe it to be true.