By Mychal Hunter
So, I wanted to do a list. It's pretty hacky I know, everyone and their mother does a list. It takes little effort, but I'm bored, and it may strike up a conversation or some hate mail and I am all about that, so let's do a list.
I started with about 50 players and pared it down to the 25 I felt confident in. Where I ran into trouble is actually listing them in a way that made sense. How do you compare a guy like Gary Trent to Ben Lammers? It doesn't make a whole lot of sense. They play two completely different games. So what I decided to do was a tier system where I could group players together and not split hairs between them, and it seemed to work out pretty well.
Tier Five: Kyle Guy-UVA, Lonnie Walker-Miami, Marcquise Reed-Clemson, Ahmed Hill-VT, Deng Adel-Louisville.
Shooters gonna shoot. These guys all shoot like if they do it enough they are going to win something. Reed is probably the least heralded of the group mostly due to the focus on Jaron Blossomgame last season, but he is going to be the man this year and is really going to light it up if he can maintain his 40% clip from deep combined with his projected uptick in attempts.
Guy (shown above) is the next guy up in the Virginia program who they will go to for buckets when they need to eek out a 43-39 overtime win. He still needs to improve on the defensive end, but he should turn the corner this year. Hill and Deng are above average wing scorers who will both be relied upon this year to carry their respective clubs. Walker is a guy who could easily be higher on the list, his current recovery from a knee injury had me a bit spooked, but he has potential to be a top 10 player.
Tier 4:  Gary Trent-Duke, Quentin Snider-Louisville, Jerome Robinson-BC, MJ Walker-FSU, Chaundee Brown-Wake Forest
Again, this is a perimeter player dominated tier. Snider is a wily vet who could make an All-ACC team this year. Robinson might be the most overlooked player in the conference, but the guy can flat out fill it up. If Jerome can get his 3pt% back up to around 37% Boston College might find themselves surprising some teams this year. The three freshman seem to be flying a bit under the radar due to different circumstances. Trent is part of a ridiculous recruiting class that includes two other 5 star guys. MJ Walker is not considered a "one and done" so I don't think people really know what he can do. This kid can score on all three levels, and has an ACC ready body. Chaundee Brown is a guy that I was desperately hoping would come to Atlanta. The 6'4 CG out of Florida is going to be a scoring machine for Wake Forest. He has a beautiful jumper, and he is incredibly strong which allows him to finish in traffic.
(Brown)
Tier 3: Matt Farrell-Notre Dame, Chris Clarke-VT, Tyus Battle-Syracuse, Wendell Carter-Duke, Ja'Quan Newton-Miami.
Tyus Battle could be a national story by way of circumstance this year. He is probably going to need to score 30 a game for this Orange team to be respectable, and he is capable of putting points up in a hurry. He shoots a high percentage from inside the arc (52%), and deep (37%), and the line (80%), so if he can get aggressive and not settle for the threes he could easily put up 20 a game. It is still up in the air whether or not Chris Clarke is 100%, but I have yet to see or hear anything saying he won't be ready for the season. He's going to have to put in some time at the four spot this year, and he certainly has the athleticism to succeed, and possibly even flourish in that role. Farrell and Newton will be two of the premier guards in the conference this year. As Chris Lykes breaks into the rotation at Miami, Newton should see more time off the ball which is his more natural position. Farrell is just a gritty, hard nosed sniper who I would want on my team, and he really shows up in the last four minutes.
Wendell Carter is another Duke recruit who seems to get less publicity than he should. A 6'10, 260 lb post player, Carter has great footwork and a nice touch. He has a good back to the basket game and can step out to the free throw line and drill it. Bagley will probably be all over the court for Duke so I would expect Carter to be the primary low post option in Durham.
TIER 2: Cam Johnson-UNC, Josh Okogie-Georgia Tech, Trevon Duval-Duke, Ben Lammers-Georgia Tech, Grayson Allen-Duke
Getting into the cream now. Cam Johnson is going to be an absolute force to deal with this year. He should love playing in Roy Williams fast break offense. The Pitt graduate transfer averaged 12ppg last year and shot 41% from three. UNC is looking to fill the void left by Justin Jackson and Johnson is certainly capable of filling and possibly exceeding that demand. Okogie and Lammers both came out of seemingly nowhere last season to lead the Yellow Jackets to 21 wins and a birth in the NIT championship game. As a freshman Okogie put up 16 points and 5 rips a game and led the conference in both FTM and FTA. Vanilla Godzilla made the most of his uptick in minutes, and won ACC DPOY, averaging 3.4 blocks and 1.2 steals per game while also being the focal point of the GT offense.
A couple of Dukies round out the tier. Duval, a "Derrick Rose with knees", type point guard, is a terror in the open court, as he is one of the most athletic kids in the conference. We all know Grayson Allen. After a tumultuous year in his junior campaign the conference could be in for a bit of a kick in the nuts if he comes back focused for his final dance.
Tier 1: Marvin Bagley III-Duke, Bonzie Colson-Notre Dame, Bryant Crawford-Wake Forest, Bruce Brown-Miami, Joel Berry-UNC
The tier 1 guys are actually in order. Left to right those are 1-5 on my list. Simply put, as I have said multiple times, Bagley is the best prospect I have seen since Lebron. His rim protection abilities are going to allow the Duke perimeter defenders to play up into the passing lanes which will either create block opportunities for Marvin, or fast break opportunities for Trent, Duval, Allen and Tucker. Up until the Bagley commitment, Bonzie Colson was my pick for ACC POY. This guy is the reason I love college basketball, he is just a good basketball player who can rebound and block shots, score on the block and even step out and drain a three if the opportunity presents itself. The two point guards kind of speak for themselves. Berry is a champion who has made two All-Tournament teams and Crawford may end up being one of the best players statistically that has ever come through Winston-Salem.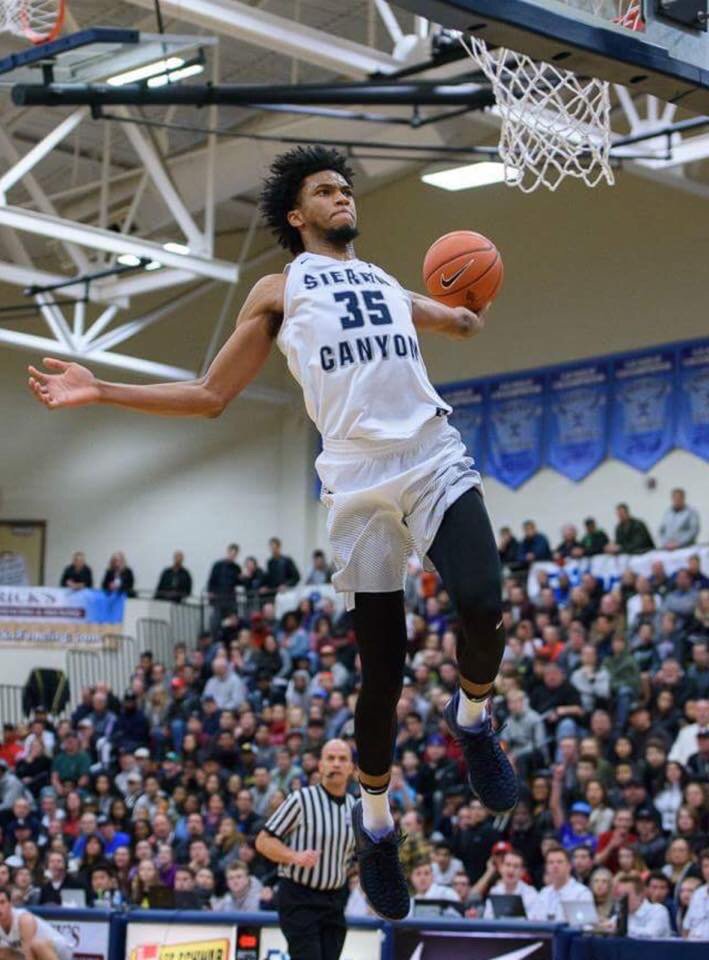 Some may disagree with the Bruce Brown pick, but to me his talent is off the charts. He is a pro that does everything on the floor. Typically you see kids make the biggest leap after their freshman year, and going into year number two, Brown now has  wing mates in Lonnie Walker and Ja'Quan Newton that are going to garner a bunch of defensive attention. He will also be the beneficiary of a pure point guard in Chris Lykes that he did not have last year when Newton assumed those responsibilities. Watch for Brown to explode this year and become a top 10 NBA draft pick.
Just missed the cut:
Theo Pinson-UNC
Dewan Huell-Miami
Sam Hunt-NC State
Sheldon Mitchell-Clemson
Ky Bowman-BC
Marquell Johnson-NC State
Elijah Thomas-Clemson
Tadric Jackson-Georgia Tech
Jalek Felton-UNC
Isaiah Wilkins-UVA
Malik Abu-NC State